Our ceremony collection suggests exclusive looks for groom
introducing a distinguished and flattering touch of colour

Choose your preferred and customize to your style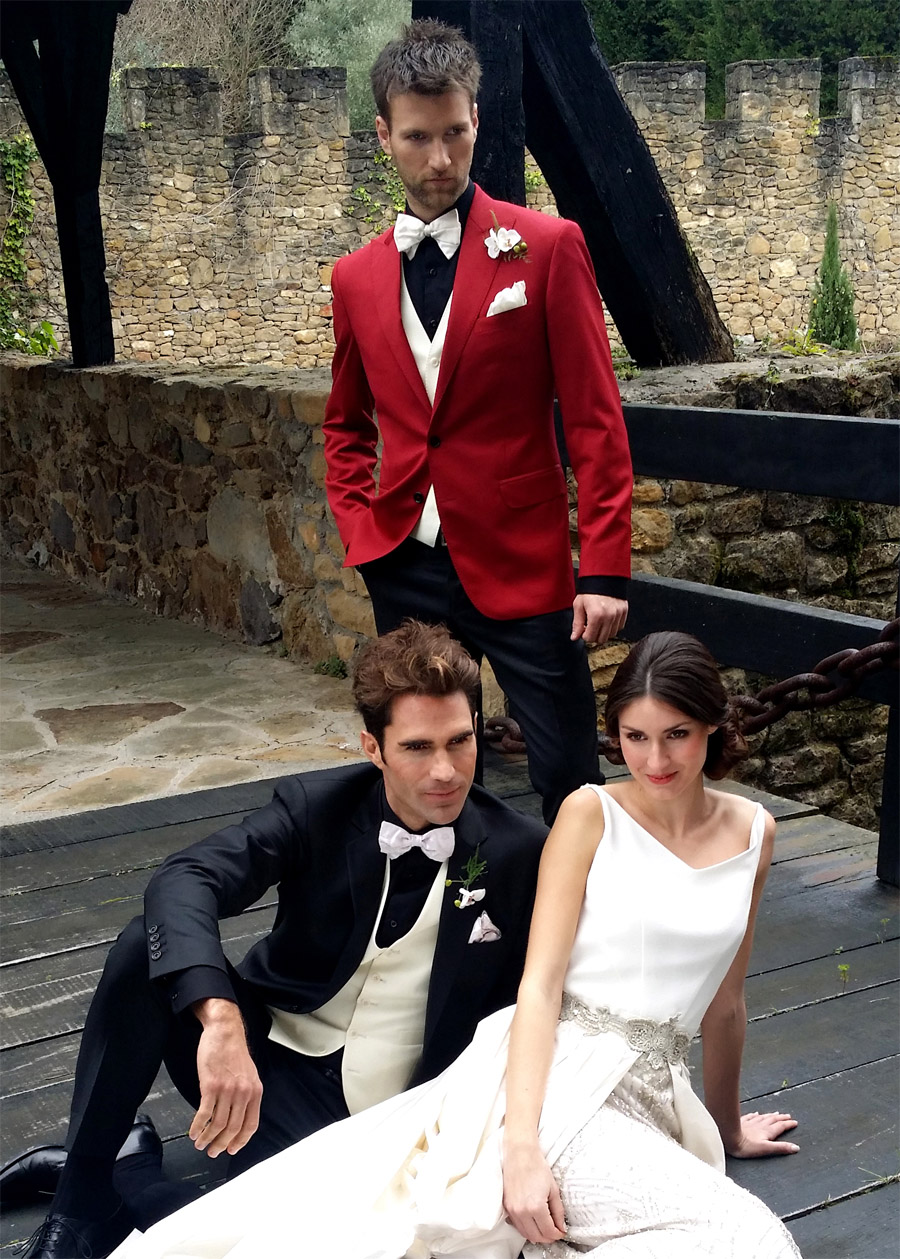 Custom Red Jacket, white waistcoat and black trousers –

550 € VAT included
LOOKS SUGGESTED IN COLLECTION
The ceremony collection offers selected fabrics to very special prices. These products are only available for online sale (not physical store) and do not admit additional discounts or promotions.
IF YOU PREFER ANY OTHER LOOK FOR GROOM, TELL US ABOUT IT AND WE WILL MAKE IT CUSTOM FOR YOU
You can have your measurements taken and make alterationsin more than 30 shops in Spain and Andorra!
© 2016 Exquisuits – Créditos Fotografías Exquisuits: Fotografía Maite Oñederra | Peluquería Yolanda Aberasturi | Vestidos Novia Paredero Quirós